Liverpool John Moores University (LJMU) has jointly published a new guide on recognising and acting on the impacts of childhood trauma. It has been written to help agencies in health, education, social and criminal justice.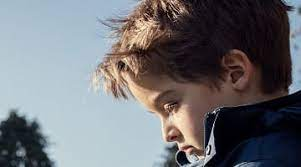 Adverse Childhood Experiences
Adverse Childhood Experiences (ACEs) such as child abuse, neglect or exposure to domestic violence can lead to people experiencing health, social and economic problems throughout their life. The report, written in conjunction with the World Health Organization (WHO) Regional Office for Europe, is aimed at professionals and offers them a broad understanding of ACEs. This will enable them to deal with the causes more effectively and provide a better solution for the symptoms. If you would like to read the report, it is available here:
Professor Zara Quigg, from LJMU's Public Health Institute said that ACEs can have a generational impact, as parents who have experienced ACEs in childhood might be at greater risk of exposing their children to the same things. She emphasised the need for the best evidence so we can break these family cycles. She added that ACEs alone do not determine a person's journey through life and that the report highlights the importance of knowing what can protect people from harm. It also illustrates how we can learn from people who have experienced ACEs but have managed to avoid the health-harming consequences that others suffer.
The new report brings together international evidence for the first time and demonstrates effective action that can be taken. By working to address ACEs, we can build a shared understanding and a shared terminology which will allow more joined-up solutions to resilience, prevention and trauma-informed responses across all sectors of government and public service.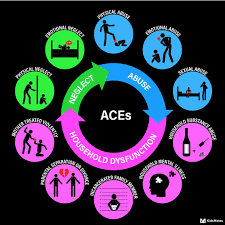 Trauma informed training
Trauma-informed training for anyone working with clients who have experienced ACEs, raises awareness of the wide impacts of trauma and teaches participants how to respond sensitively. You can find out about the courses that are available from specialists such as tidaltraining.co.uk/mental-health-courses/trauma-informed-practice-training.
Sara Wood, from the WHO Collaborating Centre, Public Health Wales, said that ACEs can have harmful effects throughout a person's life, which can affect their education, health, social and economic opportunities. This places a major burden on society and the provision of public services. She added that the report supports the development of a trauma-informed society that is invested in taking action to prevent ACEs and providing better support to those affected by them.