During the last decades, the fast food industry has been growing along with consumers who want fast and easy food that suits their busy schedules. In this society, Pizza has become one of the favorite dishes due to its flexibility to satisfy tastes and for its easy consumption. This post is all about how to start a Pizza business with little investment.
However, it is important that every entrepreneur is aware that most new food businesses fail in their first year due to lack of strategic preparation.
In the following article, I present some points that you should take into account if you are already thinking about opening your own pizzeria.
How to start a Pizza business?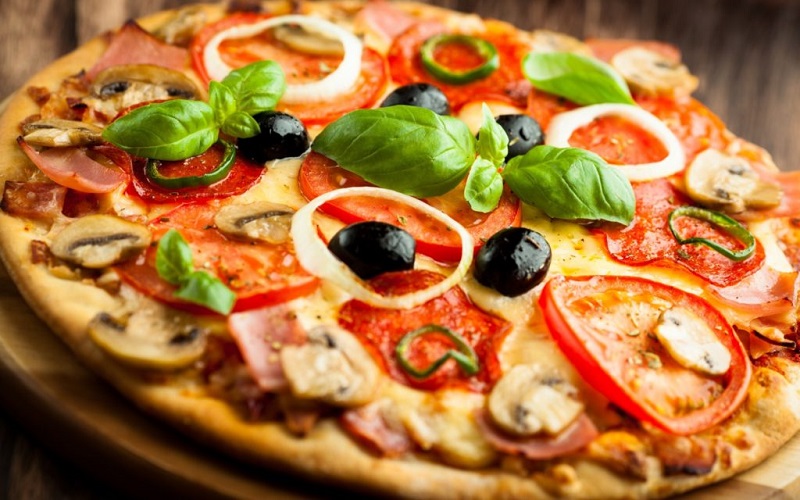 Start by buying the necessary Equipment for your Pizzeria. You will need basic things like refrigerator, oven, napkins, etc.
The next step is to create your Menu. Decide what drinks and other food, in addition to pizza, you are going to offer.
Finally, hire your staff. Consider that you will need reliable staff to help you keep your business running.
Franchise vs. Independent Business
While it is true that buying a Franchise definitely has its advantages as it is a reputable business with a pre-established clientele, opening an Independent Pizza Business would mean having complete control of your business and your profits.
Create a business plan to start a Pizza business
Writing a Business Plan will help you discover how to start a Pizza business and what type of Pizzeria you should open. It will also help you understand the type of client you will have, your advertising strategy and finally the start-up costs of your project.
Procedures and Permits to Start a Pizza business
Think of all the paperwork you must do before opening your Pizza Business. Remember that if you are not in order according to the Law, they could close your business in the blink of an eye.
Where to locate
While choosing a location it is important that you know the area and keep your potential client in mind. You should also think about your budget and concentrate only on those places that suit that amount. Finally, think about the accessibility and visibility of your business. Choose a place that facilitates customer traffic.
What to offer on the menu?
Just like the athletes, you also need to prepare to start a Pizza Business.
First, you must gain experience in gastronomy because, although it is true that you do not need to have any certification to open a Pizzeria, it is a good idea to attend courses where you learn to cook more than just pizzas.
Think that offering more dishes in your menu will attract more customers.
If you want to know how to start a Pizza business, you should also know the types of dishes and drinks that you can offer in your pizza shop. We recommend you read some article on the web about the pizza menu to get some ideas on that.
On the other hand, if you want to take your Pizza Business to success, you should also consider taking a Business Administration course. This will undoubtedly help you to know more in detail how to run your business.
Pizza and Training
One of the most important steps to start a Pizza business is to train. To gain more ideas about the pizza business, it's better to visit some of the culinary institutes and know how to start a Pizza business.
Ending with
Here I have only presented you with some points that you should consider to start your pizzeria, but I insist that there is nothing better than someone advising you so that you can take this Business Idea to success.