Catering has evolved over the past few years, from an elite service to a very popular service. Not only has the type of customer changed, but competition has also increased. Here we tell you everything you need to set up a catering company. If you want to manage catering business, you can find everything here.
Steps to manage catering business
First, as an economic activity is going to be developed, you have to decide the legal form that you are going to use to set up the catering company. The legal form must adapt to how your catering company is going to be.
If you want to see the different legal forms that can be adapted to this type of business, follow these steps:
Request the license of activities and facilities.
Make the census declaration of the start of activities.
Register the company in the Economic Activities Tax. For catering services, the corresponding heading is 677.9, which refers to "Other food services specific to catering."
Legalize the official books.
Acquire and legalize the guest books. In reality, these were no longer mandatory in 2016 and were replaced by diligence issued by the corresponding labor inspector, and that the company must keep for five years.
Register the catering company in Social Security to obtain the Social Security Affiliation number.
Carry out the registration of patents, trademarks and real estate in the Spanish Patent and Trademark Office.
Register the files of a personal nature in the Spanish Agency for Data Protection.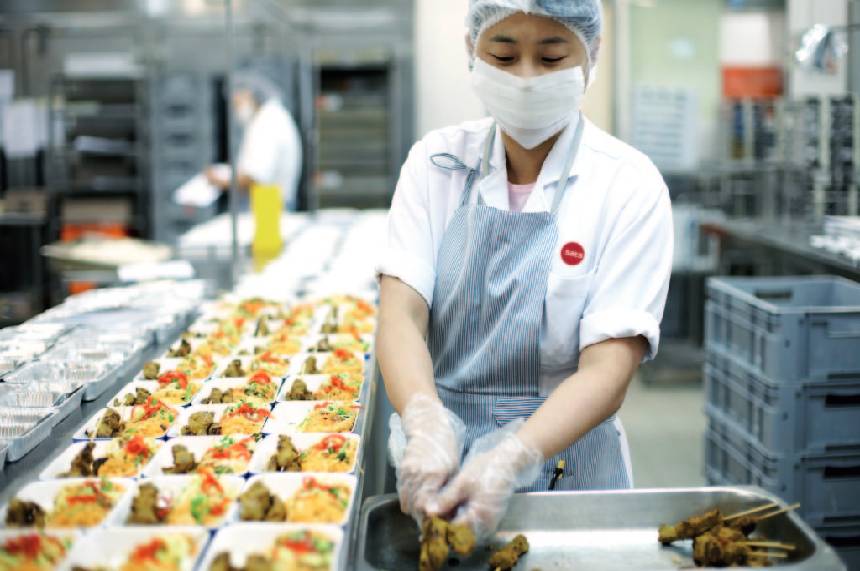 Personal
To set up a catering company, it is important to have an expert entitled Human Nutrition and Dietetics to prepare the menus to be prepared. It is also advisable to have an expert in Biology or Food Technology to keep track of the raw materials and the production process. The catering company needs managers, cleaners, cooks and assistants.
The management of the catering company can be divided into different departments:
Purchasing: This is in charge of selecting suppliers, distributing orders and controlling stocks.
Human resources: This focuses on the selection and training of the personnel who work in the company.
Commercial: This directs the search for new catering clients.
Exploitation: The work carried out for each client is supervised.
Quality control: Food is analyzed.
Administration: Responsible for the administrative management of the company.
To start setting up a catering company, you can hire hourly staff to carry out specific services. When your company is already consolidating, you can hire permanent staff as long as you have a good work volume.
The most important thing is to have gastronomic knowledge and have good business skills. Both characteristics can come from experience or training.
The initial investment to set up a catering company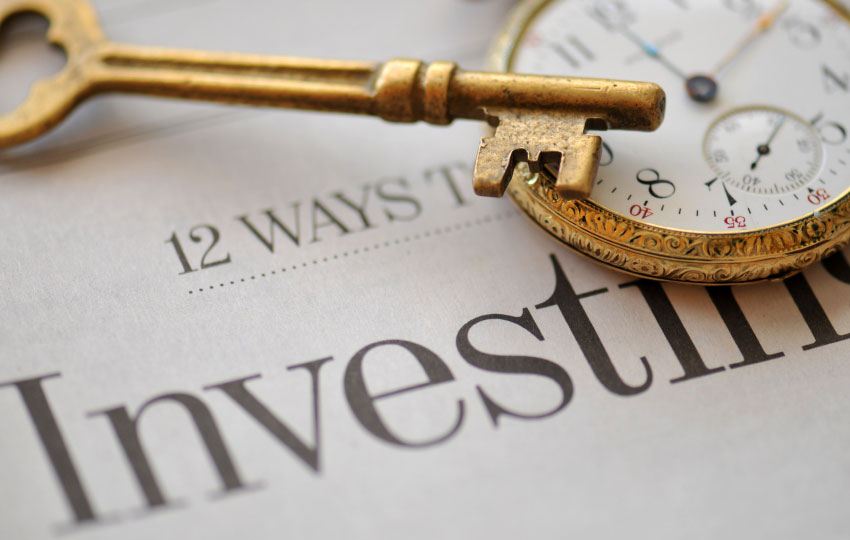 The initial investment required to set up a catering company will depend on the type of company. Next, we will indicate what would be the necessary investment for a catering company with a physical location.
Conditioning of the premises
Demolition and previous actions.
Brickwork
Electricity.
Plumbing.
Installation of toilets for staff.
Air conditioner installation.
Painting.
In total, these costs of fitting out the premises can be around dollars 26,000, including VAT. This figure can vary greatly depending on the state in which the premises were previously.
Furniture and decoration
Here you must include the necessary furniture for the room where customers are received:
Tables
Chairs
Wardrobe with shelves.
Drawers.
The cost of these elements in total can be approximately dollars 700, VAT included. The price may rise as the quality and design of the furniture increases.
Catering equipment
To carry out the activities of a catering company, it is necessary to have certain equipment:
Food preparation machinery: Oven, kitchen, mixer, etc.
Food preservation machinery: Freezer, cold rooms, etc.
Others: Icemaker, dishwasher, etc.
The cost of kitchen equipment can reach dollars 28,000. And at this price, the following would be added:
Utensils: dollars 4,000
First purchase of stock: dollars 600
Transport element
Having a transport element can be very useful to buy raw material. You can also do the delivery of catering at home. This can help you differentiate yourself from the competition.
The vehicle must be conditioned to transport food.
The price is not too high. You can buy a second-hand vehicle, which can cost around dollars 12,000.
Informatics team
We recommend having a computer, invoice and receipt printing machine, and specific software for restaurants. The cost of all this will be at least dollars 1,300, VAT included.
Incorporation and start-up expenses
Here we will establish all the quantities that must be included to set up a catering company. The amounts will refer to the project, city council fees, electricity, water, telephone, notarial expenses, agency, etc.
The incorporation costs will be approximately dollars 1,400, VAT included. This amount will depend on the cost of the technical project.
Monthly payments
Another issue that you must take into account is the monthly payments that you will have to face. We have summarized them in the following list:
Rent: 650 dollars
Supplies: dollars 200
Commercial expenses: dollars 100
External services: dollars 60
Personnel expenses: dollars 4,930
Other expenses: dollars 250
Working Capital: dollars 18,570
Working capital: This is used to cover at least the first 3 months of expenses. We have calculated the expenses for the first month and multiplied by 3.
Total investment
In the following table, we have collected all the expenses to access them more visually. Also, we have calculated the approximate total investment.
INITIAL INVESTMENT TO SET UP A CATERING BUSINESS
Expense type
Price
Local conditioning
$ 26,000
Furniture and decoration
$ 700
equipment
$ 32,600
Transport element
$ 12,000
Informatic team
$ 1,300
Incorporation expenses
$ 1,400
Monthly payments
$ 24,760
Total inversion
$ 98,760
As you can see, the total estimated investment that you will have to make to start a catering business is $ 98,760.
Location
The location to set up a catering company is a very important factor to take into account.
If you are going to place orders at home, it is important to locate your company in an area with many homes since these can be potential customers. It may also be a good option to locate the company in an office area since the workers are also potential clients.
We recommend that you place it in an area where you want to set up a catering company where you do not have nearby competitors.
Insurance
Although it is not mandatory to set up a catering company, it is important to have a Civil Liability Insurance. This insurance covers through financial compensation all damages that may be caused to third parties.
It is also advisable to have a Multi-Risk Trade Insurance. This insurance usually includes the coverages that protect the business in the event of breakdowns or damage. For example, it protects the company from fire, machinery breakdown or water damage.
Legal requirements
In addition to the necessary requirements that depend on the company's legal form, there are specific requirements for these types of companies.
Building license
This license is mandatory for all those premises that must be prepared to obtain the opening license, as long as works must be done.
A municipal technician examines the premises and issues the license indicating the necessary renovations to obtain this license.
If they are minor works, the technician can give a provisional opening license, conditional on the improvements being made. For major works, a second inspection will be done after the remodel.
Municipal license for classified activities
This license is reserved for annoying, unhealthy, harmful, or dangerous activities. In a catering company, it is necessary to request it, since the production takes place in a workshop with a smoke outlet.
Sanitary authorization
We refer to the sanitary authorization of operation and registration in the General Sanitary Food Registry. This license must be requested at the regional council. The council itself is responsible for forwarding the file to the Ministry of Health and Consumption to obtain a registration number.
On the same premises, the companies prepare, package, serve, and sell prepared meals directly to the customer, can only request health authorization.
Food Handler Training Certificate
Another point to mention about starting a catering business is that food-handling personnel must receive hygiene and food safety training. The maximum period from when the worker joins to receive the training is one month.
Means of transport
In all Autonomous Communities, it is necessary to have a complimentary private transport authorization for goods or a transport card for each vehicle used to transport food.
In some of the Communities, it is necessary to have a health authorization regarding the vehicle's conditions.
Other authorizations
Depending on the Autonomous Communities, companies may be required to register in the register of commercial activities. In other cases, you can request a remote sale registration. Also, depending on the regions, you can request registration in tourist companies.
Controls
Once the company's activity begins, control systems must be applied to identify any food hazard, determine the critical control points in food processing, establish limits, etc.
It is also necessary to have witness meals so that the authorities can carry out the pertinent epidemiological studies.
Competition
The competition of a catering company can be an establishment that offers meals. That is why it is important to define the business area, check for strong competitors, and see if your business resembles the one you want to set up.
The larger cities are where the catering business has grown the most. Consequently, competition in this sector has grown tremendously. Also, keep in mind that a lot of the competition does not comply with regulations.
In fact, there is a lot of intrusion and unfair competition in the catering sector, which has economic consequences and damages the image of the sector. This is a very competitive business in which many companies are started, but many disappear quickly.
Customers
If you want to set up a catering company, you must first be clear about who you want your customers to be.
The client you decide to address will determine all aspects of the company: services, necessary investment, etc. If you plan to start a catering company and want to specialize, you can focus on:
Collectives: Usually, this is a catering designed for schools, companies, hospitals, residences, etc. This may be an interesting option, but it requires more infrastructure and higher investment.
Companies: In the catering sector, there is a significant market gap for breakfast companies, cocktails, coffee breaks, company dinners, executive dinners, etc. To close negotiations, large companies tend to prefer more private places than a restaurant. Parties to publicize company products are also increasingly popular.
Individuals: The star catering service is that of wedding banquets or family celebrations. Customers today prefer to organize their weddings in large estates with exclusive settings. Nowadays, it is the wedding estates that hire catering companies that they recommend to their clients. That is why it is important to know how to sell your services to these companies.
Around 50% of the clients of catering companies are educational centers. 22% of clients may be hospitals and nursing homes, 10% company canteens and 19% is made up of other groups such as associations, religious entities, the military, etc.