With over 4 million vans on the roads of Britain, it is clear that they are vital to our economy, as they transport goods and provide services. They travel approximately 45 billion miles annually and carry 3000 tonnes of goods every minute. With such an important job, it makes sense to look after your van and keep it running smoothly to ensure you don't lose out on any business.
It might seem obvious to wash a vehicle, but many van owners need to pay attention to this, and over time this can cause problems with the van's paintwork. Marks and stains will become permanent, and salt from the roads in the winter months will start a process of corrosion, resulting in rust. You will only make a good impression on clients if you turn up in a clean, rust-free van.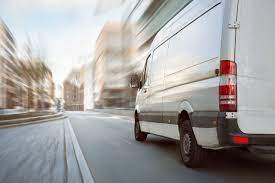 A smart van means an intelligent business. And remember the cabin too, as this is your equivalent of an office if you're a tradesperson, so don't let clients see any mess. A wide variety of businesses need a van, including plumbers, mobile dog groomers, electricians, delivery drivers, and locksmiths. When you need to hire a van, consider Van Rental Bristol by www.autolynecarvanrental.co.uk/van-hire-bristol
A van off the road will lose you money, so it pays to keep it in tip-top condition. It's a good rule to check over the van once a week or more, depending on how many people have used it and the types of jobs it's been on. This will allow you to spot minor issues and sort them before they become significant problems.
Vehicle tracking is another worthwhile addition to your van's security as it can lessen downtime and hopefully be recovered quickly in the event of theft. As your work van is one of your business's greatest assets and essential for travel to clients, fitting CCTV outside your property will also deter any would-be thieves from entering your space, further protecting it and giving you peace of mind.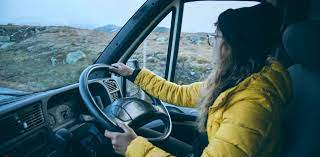 Anyone who has ever driven a van, whether small, medium or large, will know that it can be difficult to maneuver at times, particularly when it comes to parking. Larger vans also have a larger blind spot area, so to make life a little bit easier and to protect your van from unwanted dings, get a blind spot eliminator, parking sensor, or reversing sensor.
Ideally, it would help if you got your van regularly serviced and the engine checked by a van specialist, as they will have the experience and tools to do the job correctly. Tyres should also be checked weekly for signs of wear and tear and damage; punctures, pressure, and tread should all be monitored.