If you run a small business, then you will probably already know that social media is a fantastic tool; however, which platforms should you be focusing on? There are a huge number of social media channels, with new ones being invented all the time. A few years ago it was all about MySpace and Bebo, but who uses these now? The pace of change is a good learning point for digital marketers.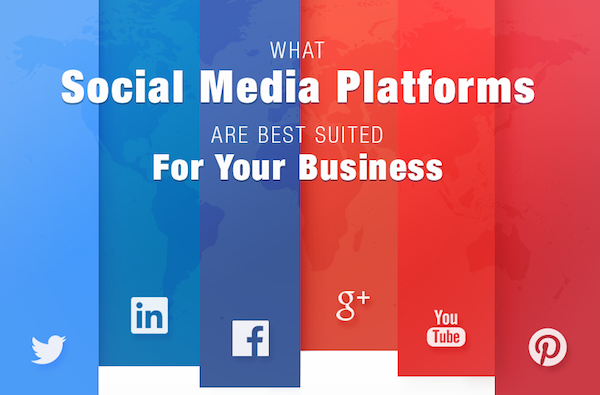 For SMEs with limited resources, it makes no sense to try to master and be present on a large number of channels. Customer usage will evolve and change and new channels will emerge; therefore, focus on several core social media platforms and devise a strategy to make the most of them.
The big channels
Facebook continues to dominate in the world of social engagement and marketing. For businesses working in the B2C space, Facebook is often a good engagement tool. Firstly it is free for businesses to use, and secondly it offers paid-for PPC advertising opportunities with excellent targeting and analytics. Businesses use Facebook in a variety of ways ‒ to launch competitions, to start conversations, to release new brands and products, and to generally engage with their customers in a fresh, meaningful and timely way. With the introduction of facebook live many businesses can promote their live events. It has become an incredible popular playground for a Motivational Speaker to advertise what they do in real time.
Twitter and LinkedIn tend to be popular with B2B marketers and again these offer advertising opportunities in addition to PR and engagement. The next release of some of these big channels will be single-click purchasing offers to customers, which will offer businesses a great opportunity to sell directly when showing aspirational images of products in use. Pinterest and Instagram are great channels for lifestyle-led brands.
The importance of brand
Remember to invest in good design and branding when developing your social presence. If you would like help from a web design agency, you will find plenty of choice online. Remember that your social presence needs to reinforce your broader digital and offline marketing strategies so that everything works logically and from a customer-centric experience perspective. Invest in good social marketing and you will reap the rewards
What are your business plans for social engagement for the coming year?