An authentic slice of Ireland as you will find anywhere in the world are the three small dots of land that make up the quintessentially Irish, Aran Islands of Inis Mor, Inis Meain and Inis Oirr.  As unique as the Islands, are the beautiful aran sweaters that were first hand made here by the wives and mothers of the brave fisherman and hard-working farmers that lived on the Islands. You will hear the lilting Irish voices speaking in their native tongue as you embrace the genuine hospitality of the local people living there.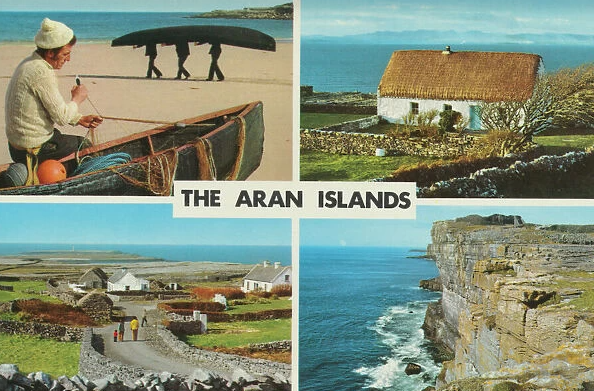 Historic and weathered Celtic churches can be found dotted around the three Islands as well as the Dun Aonghhasa World Heritage Site, perched precariously on a 300 ft cliff edge.  With plenty of accommodation choices including Hotels, Hostels, Bed and Breakfasts and Glamping you will be spoiled for choice.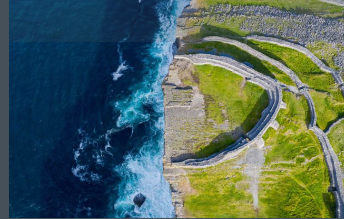 The traditional and authentic Aran Sweater was and still is, a practical choice for the hardworking fisherman and farmers of these three remote Islands.  Being made from the wool of locally bred sheep they contain natural oils that help make them waterproof and keep the men warm and dry in the harshest of conditions. Inis Mor is the biggest of the three Islands and the stunning location of some breath-taking scenery.  Irish hospitality is renowned throughout the world as well as the authentic Irish Sweaters that are still made there.