When you're aiming to buy a new home, a survey of the property is a vital step in the process. You'll usually be required to pay for a basic mortgage valuation report by your mortgage provider as a condition of your mortgage offer to make sure the house or flat is worth as much as they are lending you, but it's often a good idea to have a detailed building survey report completed too.
What is a building survey?
A building survey is a report completed by an independent chartered surveyor. It provides a thorough overview of the condition of a property and any maintenance that's needed immediately or that may be required in the future. For a house, the survey will explore all of the building, including the roof and immediate surroundings. Many people think that a property survey is only required if you're buying a house, but it's equally important when you're buying a flat, perhaps more so as any of your upstairs and downstairs neighbours' building issues can quickly become yours too!
The Pros of a flat survey
If you're wondering whether you need to go ahead with a flat survey, it's worth bearing these points in mind: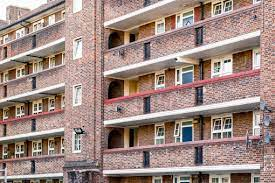 Peace of mind: A property is likely to be the most expensive thing you ever buy so it's important to make sure you're happy. Viewing properties can't give you a detailed overview of any problems with the structure or the pipework, for example, so a survey helps to do this instead. Considering that, according to My Builder.com, the average cost of damp proofing a wall is £350 in the UK in 2022, a repair could quickly become expensive. Not what you want after spending so much on house moving costs!
Protecting your investment: A survey will highlight any issues that need to be fixed, helping you to accurately budget for any repairs. It will also look at the whole block, not just your flat, to ensure the building is sound. A survey will cost more than a basic homebuyers report but it's definitely a worthwhile investment to confirm that you're not paying over the odds for your flat.
Accurate valuation: A survey will compare the flat's value to others close by to help you make sure you've offered the right amount and can get the correct level of cover when you purchase buildings insurance.
How do I survey a flat?
Flat surveys are completed by an independent chartered surveyor. You can contact different companies for a free quote before deciding which one to go with. Depending on the area you're moving to, it can be a wise idea to choose a local surveyor with good knowledge of the area's housing market. For example, firms such as Sam Conveyancing can assist you in organising a building survey Milton Keynes and elsewhere to make sure you're paying the right amount for your flat and preempt any nasty surprises after you move in. Once completed, the surveyor will prepare a report for you with detailed information about the property, including any repairs needed.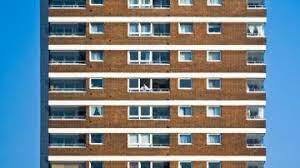 So whether you're a first time buyer or moving for the 20th time, why not consider a building survey on your new flat to ensure peace of mind?