Surround yourself with people you know more than anybody else! If you want to grow as a business, you should definitely focus on your "core" and stop trying to do everything yourself. Invest in business consulting services so that your business grows much more.
Reasons to hire business consulting services for your business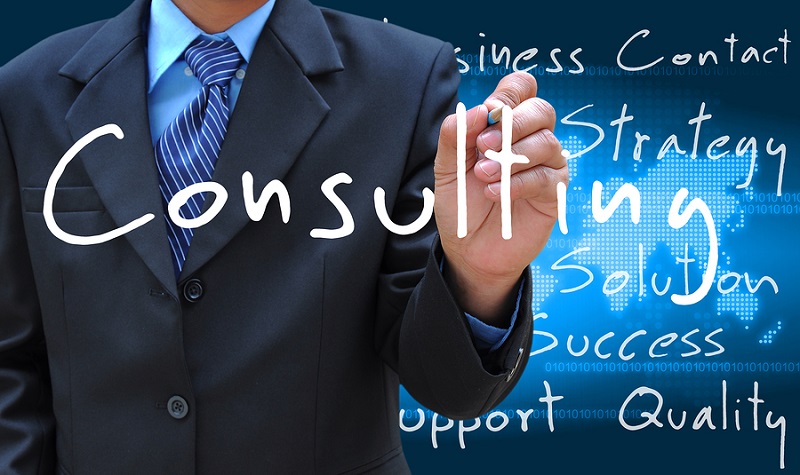 When we focus on working on what we are experts in and letting "external experts" help us cover other important areas in our companies, the magic begins … we begin to grow more.
Investing in good advice is one of my main tips for startups and companies that want to continue growing. Live where you live, you will find specialized companies willing to help you grow your business. For example, if you live in Spain you can find many consultancies in Madrid or in other large cities in the country.
Nowadays, hiring business consulting services is an option that is convenient for small and medium-sized companies, as they increase their payroll and invest a lot of time in recruiting, training, supervising and expecting results. Outsourcing, in most cases, and in some areas, is usually a more immediate and expert option.
It is vital that you have time to devote to your clients, your business strategy and the operation of it, so I recommend that you do not even think about hiring external help in the following areas:
Accounting Advice
Tax Advice
Legal advice
Marketing Advice
Staff Administration
Recruitment and staff selection
Maintenance and Security
Except that your "business core" is any of the above, every company requires continuous treatment of these areas, all are vital for your company to be healthy, sell and have the best staff. There are many specialized companies with business consulting services that offer all or a lot of these services.
Still not convinced? Here I share the five main reasons why you should hire an external specialist for your business.
1. Experience and specialization
Without sweating, they will know more than you. The external advice will help you to have experts looking after your business, focused on tangible results which allow you to optimize your budgets and of course, your time in business is the most valuable good, right?
2. Someone who speaks to you clearly and objectively with objectivity
An advisor has the responsibility to guide you and clearly say your areas of opportunity, which is also invaluable in the business world, that someone external diagnose and take care to make you see what you have to improve from an objective point of view.
3. The opportunity cost
Some companies want to save trying to train their staff or even the owners to take responsibility for marketing, accounting and recruit staff. But have you thought about all the time you invest in it and you take away your core business? You should? I do not believe it if you do your accounts well.
4. Leave your "comfort zone"
All companies feel comfortable with the routine, right? But in a time of changes and accelerated evolution like the one we live in, that only leaves you little by little outside the market. A business consulting services will push you to make changes, orient your processes to new ways and in conclusion to stop doing the same waiting for new results.
5. Effective solutions and focused on the problem
Another great advantage is that they are like going to the doctor, you can tell them what hurts and they will evaluate your problem and focus on finding a strong solution. They are experts! Your work is done! Nothing to try until you find the solution, they will hit the spot very much before you.
6. For as long as you need it
Counseling, for the most part, lasts for as long as you require them or for the time they give you results. There is no hassle in leaving when you are ready for it.
7. Growth Opportunities
An external eye can more easily detect potential areas of growth in your business. Business consulting services might help you to communicate with new products and services or ways to streamline processes to grow more.
8. Identification of unnoticed problems
Just as you can detect opportunity, you will also be detected problems or bottlenecks that you have not noticed. And optimizing everything in your company to grow more is essential if you are serious about growing up.
9. Keep up to date in those areas
You will learn a lot from an expert advisor. It will keep you updated trends, processes, laws, policies, mechanisms and tools, which will also save you a lot of time and you can have a business at the forefront.
10. We listen more to the one that comes from outside
Is not that true? We pay more attention or give more value to the external expert voice than to the internal personnel. Therefore, the advisors are also great to positively influence your team, overcome resistance to change and motivate them to achieve new goals or processes.
11. New life to your organization
Business consulting services will give a break to the routine of your company, they take you out of your comfort zone and this implies new challenges, processes and changes that in the end stimulate performance and give
12. Concentrate on growing
Stop trying to do everything on your own to save money, if you are serious with your business you should bet on having the best and most expert business consulting services with you so you can concentrate on doing your thing.
I close this with a phrase that I love about Steve Jobs:
"Surround yourself with the best at any price."
I hope this information serves you, and if you continue with doubts … leave me a comment and we talk or discuss … are you?