Container seals are essential for cargo safety. The seals ensure that the loaded containers were properly secured at the original departure point. As a container seal can only be opened once, it demonstrates that the goods have not been opened or tampered with during transit. Choosing the right seal for your shipment will depend on your container type and length of route as well as the contents.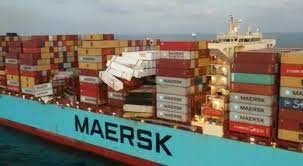 A plastic seal is ideal for short journeys
Plastic seals come in a variety of colours and sizes and are ideal for short shipment journeys. This type of seal is lighter and best suited to short journeys. It is not as tamper-proof as a heavy-duty seal but still has its place in the market.
Cable seals are heavy duty
Cable seals can only be opened with a bolt cutter. They withstand any inclement weather during transportation and are a popular solution in the shipping industry.
Bolt seals are harder to break
An excellent option, a bolt seal is difficult to break compared to a plastic seal. Bolt seals are created from sturdy metal, usually steel, with a plastic casing. As they are strong, they provide an excellent security solution for cargo.
Businesses who wish to look into the effectiveness of a security seal can get more information from a range of sellers. A high quality security seal is beneficial and can prevent theft and damage to valuables. According to World Cargo News, Union Pacific will require cable or bolt seals on all intermodal shipments from the middle of this year as a deterrent against theft.
How to fix a container seal
A seal can easily be fixed by sliding it through and snapping it closed to the barrel cap. You can check that the lock is fully secure by trying to pull it apart. Once the seal is locked firmly, it can only be opened with a bolt cutter.

Maintaining security and preventing theft and damage are taken seriously within the cargo industry, and fixing locks to the goods shows your company is committed to handling containers in a professional manner.